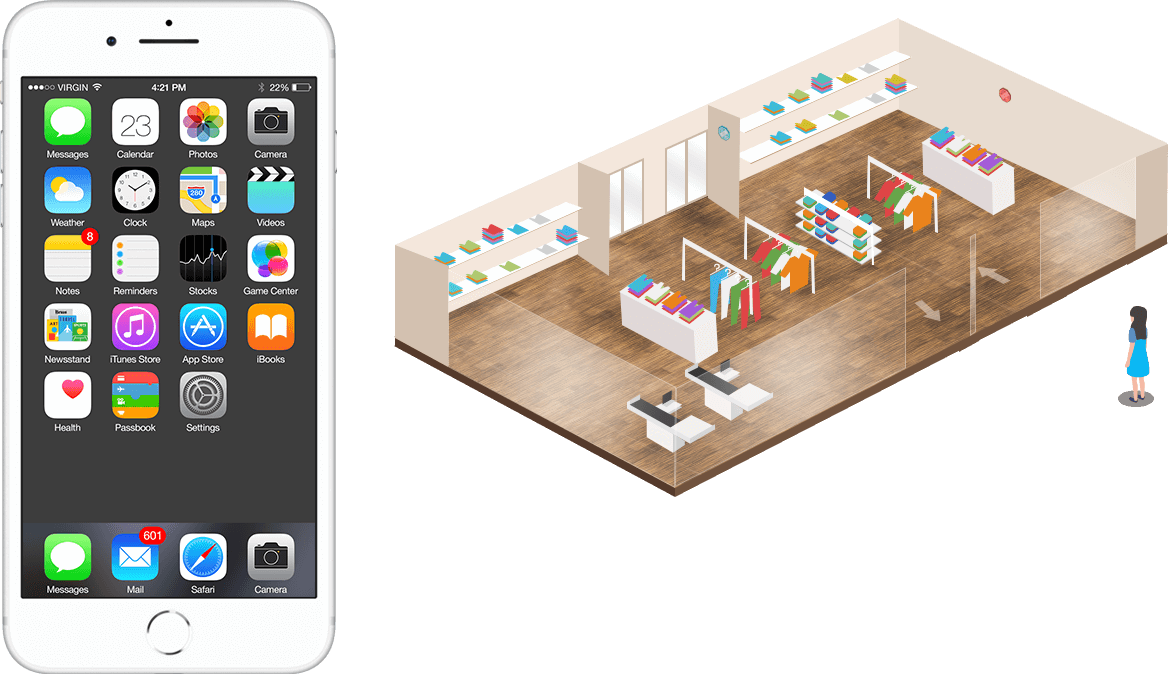 Our IoT-based contextual marketing solution identifies when your existing customers will be in the vicinity of the store's location.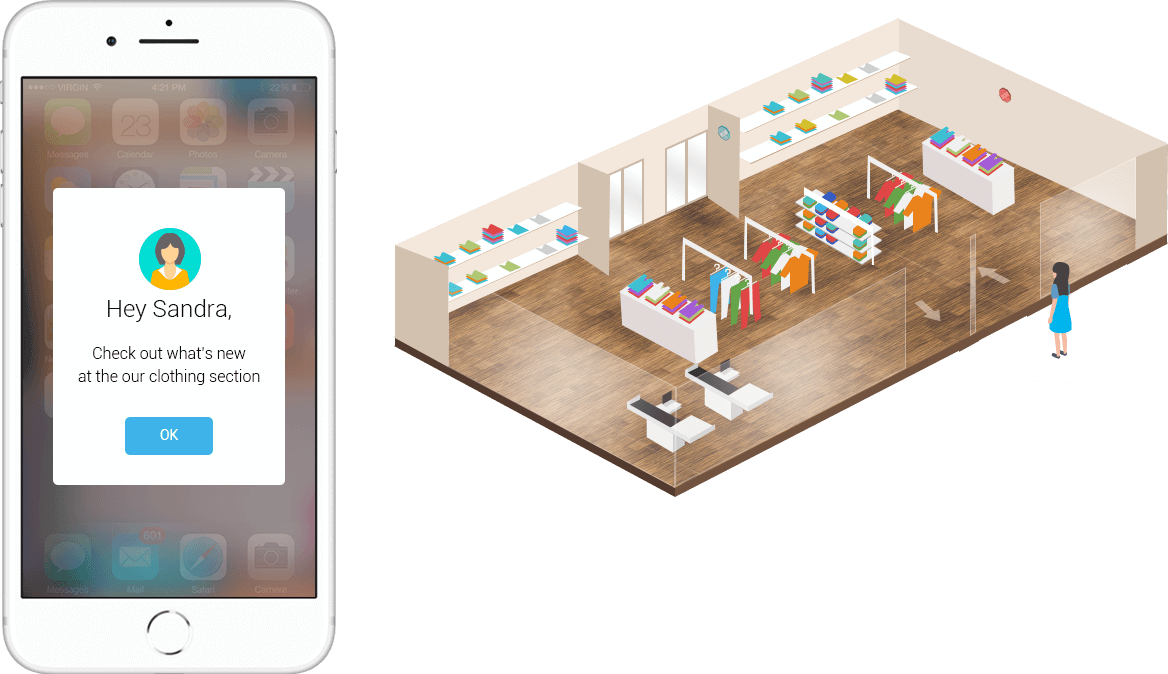 Once the customer is in the geofence area, he/she will receive a notification that can either inform the customer about current promotional offers or about the trending products of the store.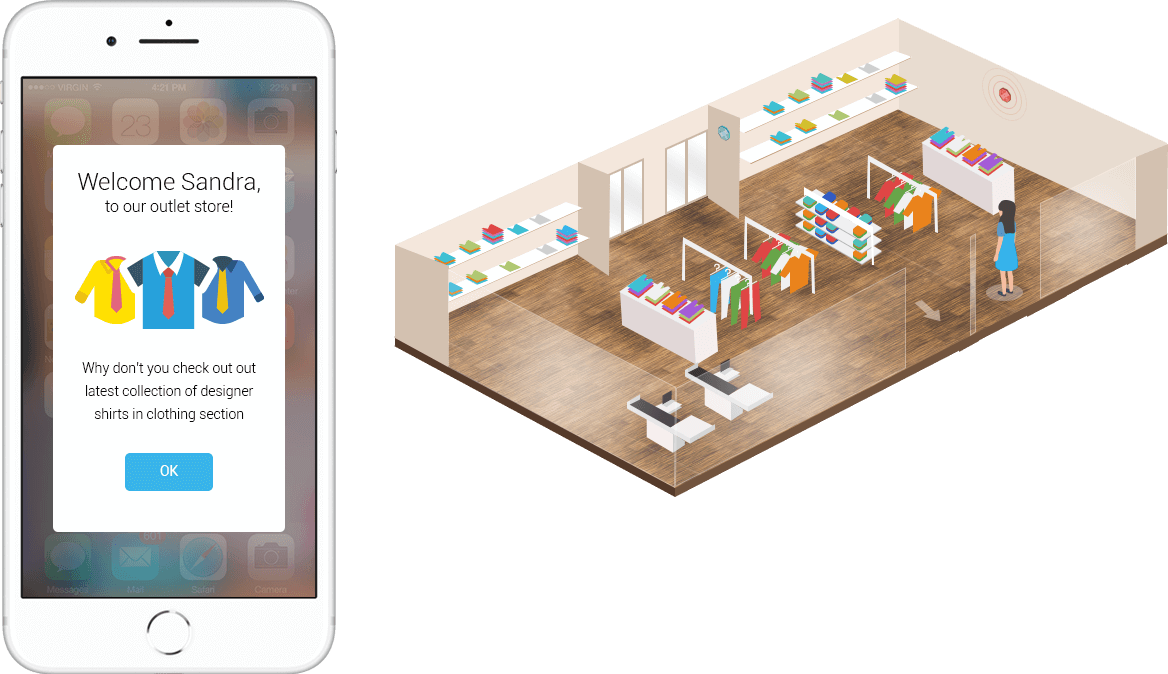 After the geofence campaign message, if the customer enters the store, he/she will receive a welcome message.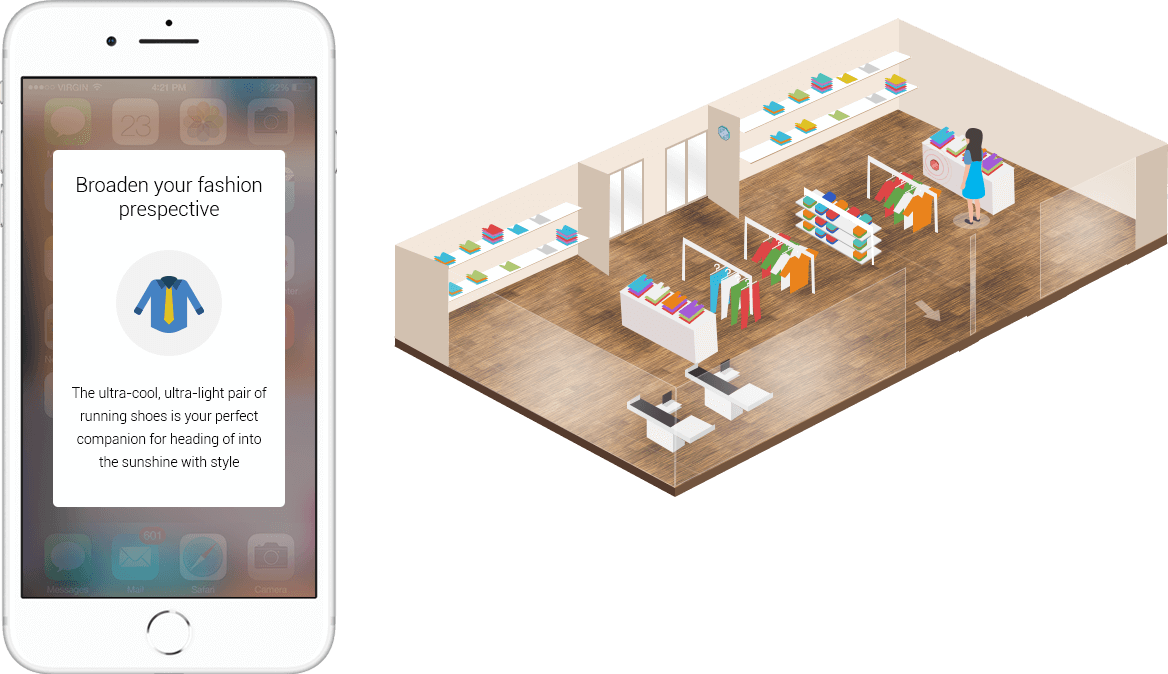 Our Smart Retail solution can also identify which products are picked by the customers and can send a detailed description of the product to the customers' smartphone.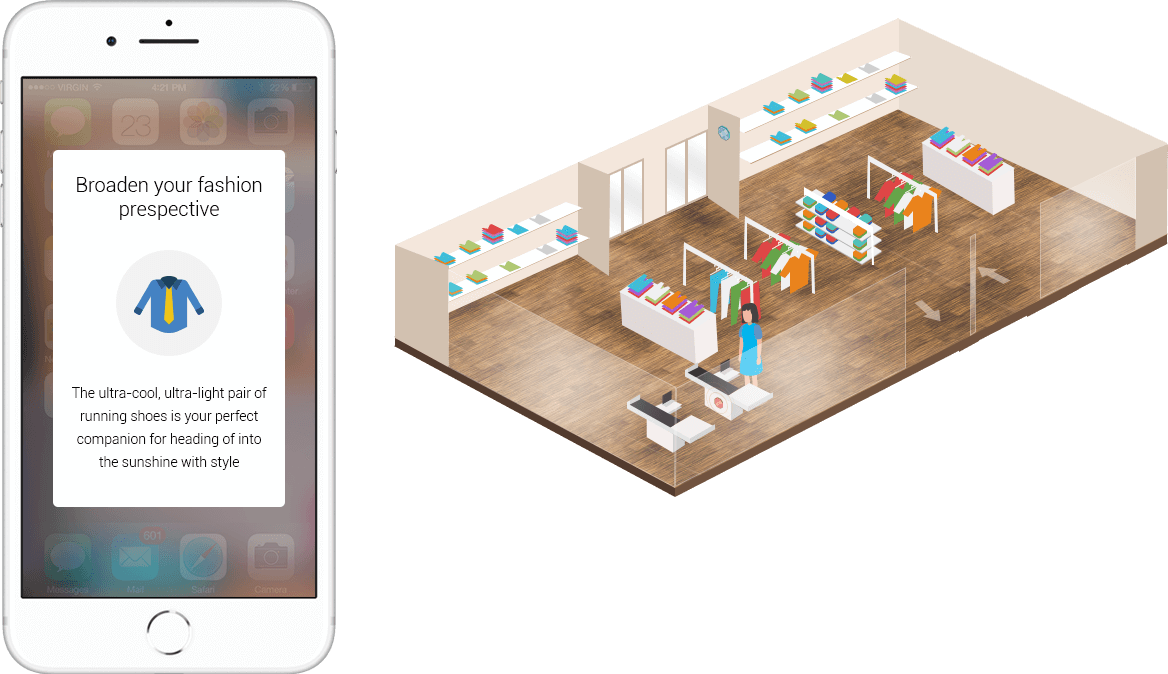 Customers can purchase the product by making payment directly from their smartphone.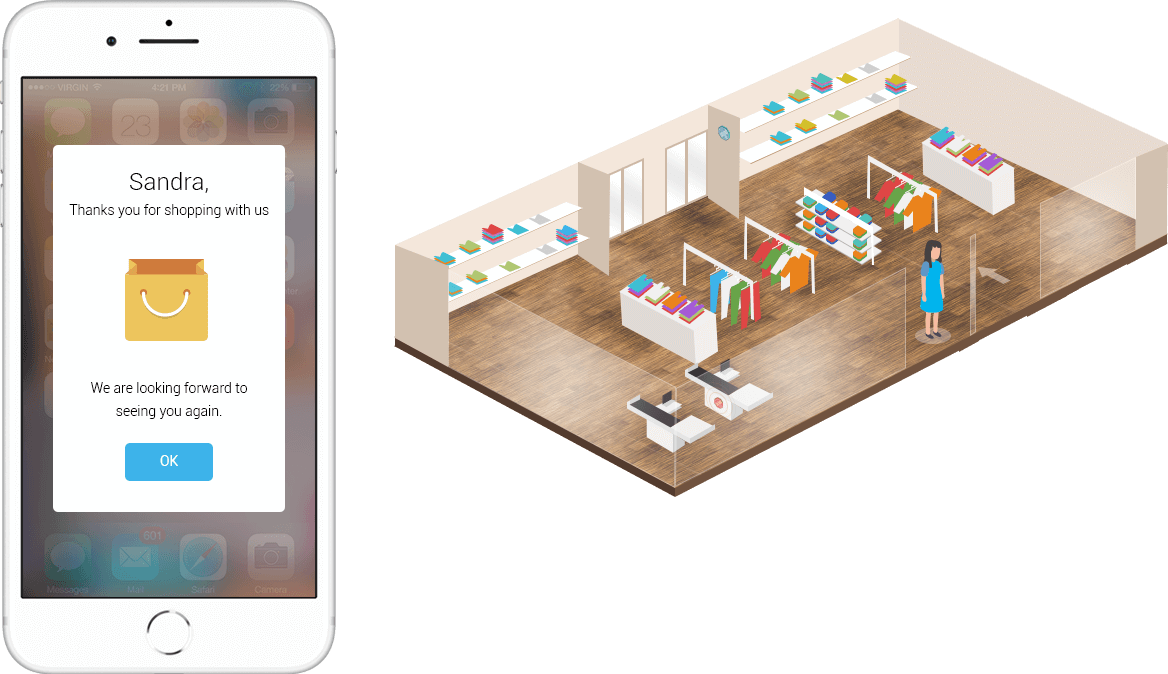 When customer reaches the exit point, the IoT-enable retail solution can thank the customer on the store's behalf.